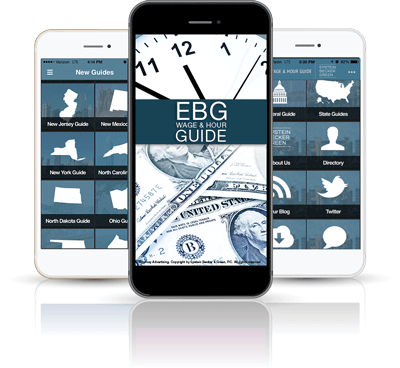 Many of our clients have downloaded our free, first-of-its-kind Wage & Hour Guide for Employers app, available for Apple, Android, and BlackBerry devices.
We have just updated the app, and the update is a significant one.
While the app originally included summaries of federal wage-hour laws and those for several states and the District of Columbia, the app now includes wage-hour summaries for all 50 states, as well as D.C. and Puerto Rico.
Now, more than ever, we can say that the app truly makes nationwide wage-hour information available in seconds. At a time when wage-hour litigation and agency … Continue Reading