[caption id="attachment_2743" align="alignright" width="113"]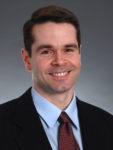 Michael D. Thompson[/caption]
In Gonzalez v. Allied Concrete Industries, Inc., thirteen construction laborers filed suit in the Eastern District of New York.  The plaintiffs claimed they worked in excess of forty hours per week, but were not paid overtime in violation of the Fair Labor Standards Act and the New York Labor Law.
To obtain information regarding the plaintiffs' activities during hours they claimed to have been working, the defendants sought an order compelling discovery of their ATM and cell phone records.
ATM Receipts
The defendants asserted that records of the plaintiffs' ATM transactions were likely to lead to the discovery of admissible evidence because they could reveal each plaintiff's "whereabouts and activities during hours they claim to have been working." The defendants relied in large part on Caputi v. Topper Realty Corp., a 2015 case decided by the same court.  In Caputi, a plaintiff asserting overtime claims was ordered to produce "a sampling of records of her ATM transactions" for the time period in question.
In denying the defendants' motion, the Court acknowledged the ruling in Caputi.  However, the Court concluded that the discovery of ATM records was allowed in that case because the Caputi defendants stated that witnesses would testify that the plaintiff attended prolonged lunches during the workweek and withdrew cash from ATMs for that purpose.
Conversely, in Allied Concrete, the Court concluded that the defendants had not shown any "evidentiary nexus between the en masse discovery sought and a good faith basis to believe that such discovery material is both relevant and proportional to the needs of the case."
Cell Phone Records
The defendants in Allied Concrete also sought the release of the plaintiffs' cell phone records in order to determine whether the plaintiffs "engaged in personal activities such as non-work related telephone calls, extended telephone calls, [and] frequent text messaging" during times they claimed to have been working.
The defendants cited to Caputi and to Perry v. The Margolin & Weinreb Law Group, another Eastern District of New York case from 2015.  In both cases, the plaintiffs asserting wage hour claims were ordered to produce cell phone records based on testimony that they had made personal telephone calls during the workday.  Allied Concrete had not obtained any such testimony.  Accordingly, the Court stated that the defendants' speculation that the cell phone records might contain relevant evidence did not warrant a "wholesale intrusion into the private affairs" of the plaintiffs.
Employers, therefore, should be aware that electronic evidence of an employee's activities may be discoverable in FLSA cases – provided that there is a sufficient basis for seeking the discovery.