Employers in California – and healthcare employers in particular – have been besieged by wage-hour class actions for more than a decade. They have been sued repeatedly on claims that they have not complied with the terms of Industrial Welfare Commission ("IWC") Wage Orders. Now, as a result of a new decision from the California Court of Appeal, they may face lawsuits based not on a failure to comply with the language of a Wage Order, but because they in fact relied upon language in a Wage Order. It is a development that may lead many employers to throw up their hands and quote the old adage, "Damned if you do, damned if you don't."
The IWC issues industry-specific Wage Orders with which employers are expected to comply. The failure to comply may lead not only to agency investigations, but to class action lawsuits seeking damages, a variety of penalties, interest, and attorney's fees.
On February 10, 2015, in Gerard v. Orange Coast Memorial Medical Center, the California Court of Appeal held that it was improper for an employer to rely upon the language of the governing Wage Order. The employer had relied upon a provision of Wage Order 5 that expressly authorized healthcare workers to waive one of their two required meal periods on shifts longer than 12 hours. The Court of Appeal concluded that the provision was contrary to the California Labor Code and partially invalidated it.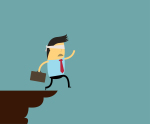 In reaching this conclusion, the Court of Appeal determined that the IWC had no authority to adopt a regulation that conflicts with the express language of California Labor Code section 512(a), which provides as follows: "An employer may not employ an employee for a work period of more than 10 hours per day without providing the employee with a second meal period of not less than 30 minutes, except that if the total hours worked is no more than 12 hours, the second meal period may be waived by mutual consent of the employer and the employee only if the first meal period was not waived." (Italics added.) For this reason, the Court partially invalidated Wage Order 5 to the extent it authorized second meal break waivers on shifts longer than 12 hours.
With one exception, the Court determined that the hospital and employees must now litigate whether or not the Court's decision should apply retroactively. That one exception, however, is significant as the Court ruled that "there is no compelling reason of fairness or public policy that warrants an exception to the general rule of retroactivity for our decision partially invalidating [Wage Order 5]. Plaintiffs are entitled to seek premium pay . . . for any failure by [Orange Coast] hospital to provide mandatory second meal periods before [February 10, 2015] that falls within the governing three-year limitations period." That premium pay which the Court determined the Gerard plaintiffs are entitled to seek consists of one hour of pay at an employee's regular rate of compensation for each employee who worked more than 12 hours and did not get a second meal period – and for each instance there was no second meal period.
The decision is a troubling development for California healthcare employers who have relied upon the regulation – and that may now face class action lawsuits precisely because they did so. Healthcare employers that have relied on Wage Order 5's express language permitting employees to waive their second meal periods when working more than 12 hours in a shift should reevaluate their practices with counsel promptly to determine how to address such practices prospectively. And, unfortunately, they may now also face lawsuits based upon their past reliance on the Wage Order.