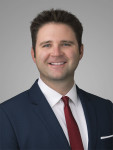 A little more than two years ago, we wrote about how a California Court of Appeal's decision exposed health care employers to litigation if they relied upon IWC Wage Order 5 for meal period waivers. That decision was Gerard v. Orange Coast Memorial Medical Center ("Gerard I"), where the Court of Appeal concluded that IWC Wage Order 5 was partially invalid to the extent it authorized second meal period waivers on shifts over 12 hours. Much has happened since then.
After Gerard I was published, the Legislature moved quickly to enact SB 327, which amended Labor Code section 516 to state in pertinent part that "the health care employee meal period waiver provisions in Section 11(D) of [IWC] Wage Orders 4 and 5 were valid and enforceable on and after October 1, 2000, and continue to be valid and enforceable. This subdivision is declarative of, and clarifies, existing law." In enacting SB 327, the Legislature specifically noted "the uncertainty caused by a recent appellate court decision" – Gerard I – and that "without immediate clarification, hospitals will alter scheduling practices."
After SB 327 was enacted, the California Supreme Court directed the Court of Appeal to vacate its decision in Gerard I and to reconsider the case in light of SB 327. The Court of Appeal has now done so. On March 1, 2017, in an unpublished opinion, the Court of Appeal in Gerard II held that SB 327 is effective retroactively. As a result, the second meal period waivers that the plaintiffs had signed were valid and enforceable. Consequently, the Gerard II Court affirmed the trial court's order granting summary judgment, denying class certification, and striking class allegations.
The Gerard II decision is a welcome development for California health care employers who have relied upon IWC Wage Order 5 for second meal period waivers, reinforcing the use of such waivers for employees who work more than 12 hours in a shift.