In Sarceno v. Choi, the defendants operated a supermarket in Washington D.C.  Three of the defendants had previously been sued by different employees in a proposed collective action ("the Munoz suit") under the FLSA and other statutes. 
The Munoz suit was resolved through settlement decrees approved by the District Court.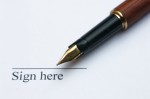 At approximately the same time they were settling the Munoz suit, the defendants presented five other employees (who performed activities similar to those of the Munoz plaintiffs) with "settlement agreements" purportedly releasing the defendants from any claims under the FLSA.  The agreements stated that a bona fide dispute existed between the parties with respect to the total hours worked and amounts due.
The employees signed the settlement agreements given to them and received settlement checks, but subsequently filed suit alleging FLSA claims.  The defendants then moved for summary judgment based on the settlement agreements.
The D.C. District Court first cited Lynn's Food Stores for the proposition that Department of Labor or judicial approval is generally required for the settlement of FLSA claims.
The District Court then cited Martin v. Spring Break '83 Productions for the proposition that a private settlement of FLSA claims may be enforceable without such approval, when "the agreement resolves a bona fide dispute between the parties and the terms of the settlement are fair and reasonable."
Based on the circumstances under which the settlement agreements were allegedly entered, the Court found that there were disputed issues of fact as to whether the agreements were fair and reasonable.  For example, the plaintiffs did not have an attorney and had difficulties with English, there were no negotiations over the agreements and the payments were low when compared to those in the Munoz suit. 
More notably, the District Court held that there was no bona fide dispute between the parties because, at the time the settlement agreements were signed, the plaintiffs were not disputing the wages they had been paid.  "This conclusion may seem counter-intuitive in light of the plaintiffs' initiation of the instant lawsuit, but … the pertinent timeframe for evaluating the agreements is at the time the settlements were reached."
The plaintiffs claimed that, at the time of the agreements, they were unaware of any dispute and believed that their salaries covered all of the compensation to which they were entitled.  The District Court stated that no bona fide dispute could have existed "when one party to the dispute is unaware of the dispute due to ignorance over his or her legal rights."
The District Court then concluded that, on that basis alone, the defendants' motion was denied.
Thus, employers should be mindful of the ruling in Sarceno before attempting to settle FLSA claims outside of litigation.