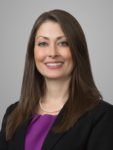 As we previously discussed here, acting on behalf of the Department of Labor ("DOL"), the U.S. Department of Justice ("DOJ") urged
the Fifth Circuit Court of Appeals to expedite briefing on its interlocutory appeal of a Texas district court's nationwide preliminary injunction barring implementation and enforcement of the new overtime rule that would double the minimum salary threshold for white-collar exemptions, among other things. The injunction was issued just days before the rule was to go into effect on December 1, 2016.
The DOJ obtained a fast-tracked briefing schedule from the Court of Appeals that would set up the appeal for oral argument and adjudication by January 31, 2017. Now, the DOJ has requested – and obtained – additional time to review and brief the issue that it had sought to fast-track.
Shortly after the inauguration of our new President, the new administration requested a 30-day extension for the DOJ to file its reply brief, to March 2, 2017. The reason for the request was "to allow incoming leadership personnel adequate time to consider the issues." The Court granted the extension.
The additional time will allow the new administration to continue evaluating its options and the steps necessary to implement whatever route it elects. Among its options would be to abandon the appeal and to abandon efforts to implement and enforce the new rule. We will continue to monitor this important matter as it develops.