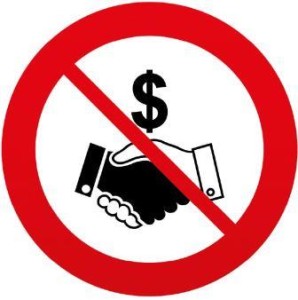 On August 7, 2015 the Second Circuit held that parties cannot enter into private settlements of Fair Labor Standards Act ("FLSA" or the "Act") claims without  the approval of either the district court or the Department of Labor. Cheeks v. Freeport Pancake House, Inc., No. 14-299 (2nd Cir. 2015).
Although other circuits are split on the issue of whether pre-suit agreements to settle FLSA claims are enforceable, this is the first appellate decision to address the issue of whether judicial approval is required to terminate an FLSA lawsuit once it has been filed. See Lynn's Food Stores, Inc. v. US., 679 F. 2d 1350 (11th Cir. 1982); Martin v. Spring Break'83 Productions, LLC, 688 F. 3d 247 (5th Cir. 2012). Despite holding that district courts must approve the settlement, the court expressed no opinion regarding "what the district court must consider in deciding whether to approve the putative settlement."
Unlike most causes of action, which may be settled merely by filing a stipulation of dismissal, courts apply extra scrutiny to FLSA settlements to prevent workers from waiving the protections of the Act. To ensure workers maintain their rights under the FLSA, courts will only enforce FLSA settlements if the settlement amount is for the full amount claimed, or if less, there is "a bona fide dispute between the parties" regarding the amount owed. See Brooklyn Savings Bank v. O'Neil, 324 13 U.S. 697 (1945) and D.A. Schulte, Inc. v. Gangi, 328 U.S. 108 (1946).
The court rested its holding on the argument that judicial approval was necessary to ensure that private settlements furthered the policy goals underlying the Act. The concern is that plaintiffs may agree to compromise settlement amounts that do not achieve the goal of deterring employers from violating the Act.
Plaintiffs in need of immediate cash may value an immediate settlement at a discounted amount over the potential for a larger judgment at some future date. Although this resolution may be agreeable to both parties, it does not achieve the goal of preventing employers from deriving a competitive advantage by violating the Act.
In dicta, the decision went on to add that "to prevent abuses by unscrupulous employers, and remedy the disparate bargaining power between employers and employees" courts must scrutinize settlement agreements to ensure "employee protections, even where the employees are represented by counsel."
Other than seeking court approval of all settlement agreements resolving cases with FLSA claims, it remains to be seen how this decision will be used in litigation. Employers should pay particular attention as to whether judges reserve their role to ensuring that the settlement resolves a bona fide dispute, or whether they instead use their power to second guess plaintiff's counsel and demand more favorable settlement terms.
A question that remains unanswered is whether the federal courts will defer to a decision of an arbitrator in resolving FLSA claims.